This is a video collection website.




Not associated with infinityward or treyarch or the call of




duty series.



Strictly based on friendly competition between players. Money Paid to or from this website is strictly for the services Cod-Casting.com provides.

How Do I make An Account?
You will go to registar and enter your info.. your playing gamer tag is
what should be used to sign up as your username.
Only ONE Account Per Individual
We reserve the right to cancel any account if we feel the member has not followed all protocol. You will become an active member once you have submitted 2 Videos.
Your Profile
From your profile page you will see what rank you are and how far away you are from the next rank. Each Rank Takes A Certain Amount of BAPS to get to the next rank. You can update and submit a profile picture and also find your affiliate URL to promote and earn BAP's. See your upgrade level and expiration as well.

How Do I Submit A Video?
You will go to "upload" you will then be able to choose from the drop down menu which catagory the video fits. You can choose only one catagory. You may enter it into as many Sub Catagories as it fits. PLEASE make sure it fits the catagory and sub catagories.


If it does not, it will get disqualified from the competitions

.



How Do I Enter Contests?


Go to the "contest" page. You will only be able to enter contests that are in your
ranking.
Rookie rank 1-15
Veteran are Rank 16-35
Elite are Rank 36-50
Choose the contest and "enter" you will be directed to a page where you can choose the video you would like to enter. This Video needs to be posted and in the correct catagory first. 1 Video per contest is allowed. All Entries will close before Contest voting begins.

How Do I level Up?
You can level up Earning BAP's. Earn by voting on contests, posting comments, ranking videos, submitting videos, posting tips, and winning contests. You can also choose to purchase your level up if you would like to be in a higher rank for competitions.
Contests are also set by Rank so Leveling up is very inportant. Bigger Prizes in the higher up competitions
Rookies are Rank 1- 15
Veteran are Rank 16-35
Elite are Rank 36-50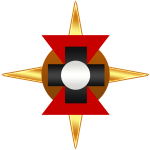 After level 50 you will be Prestige 1
You are nowable to enter Elite, Veteran and Prestige Level Contest and Receive an Extra Vote for Each Contest.





How Do I Get Paid?


Your gamer tag will be verified. You will receive an email that you have won the competition you entered. You will be given a time frame to login to your gaming system and verify your entery. If no verification only BAP's will be awarded. You can take payment at Paypal or choose to receive Playstation Dollars, or Choose a Gift Prize (will not be mailed outside of United States). You can also choose to have a check mailed to you if within the United States.
What Are BAPs
BAPs are the points you need to level up and get to a higher ranking. Your activity here is how you get them.
How Do I Refer A Member For BAP's?
You have an unique Referral URL in your profile area
Just sent people there and when they sign up you get 30 BAP's!
Refunds
No Refunds will be issued for BAP Points once they have been used to level up or beyond 30 days of being added in.
Refunds for Upgrading must be requested within 30 days of the upgrade and you must not have won any contest or earned any BAP's at that level of upgrade to request your refund.
Now Have Some Fun And Show The World Who Is BEST!!
Please email me here

http://cod-casting.com/contact_us.html
If you have any questions or problems